Ron Weasely Needs a Haircut: Mutterings, Musings, and Suchlike #10
Literally though <3.

WELL HELLO THERE.

TODAY I PRESENT TO YOU ANOTHER EDITION OF MY MUTTERINGS, MUSINGS, AND SUCHLIKE.

Shall we?
VERY IMPORTANT.
Moss art
, though, guys.
Moss art. How freakin' cool is that?
And now it's time for Episode 2 of Amazing Tweets by Mitch!
Isn't he just such a cutie :) <3.
I've also recently discovered Avi Kaplan's twitter. So here, have some snippets of awesomeness from that:
So I recently watched the fourth Harry Potter movie, and I have come to several conclusions.
1. Lucius Malfoy is one of the hottest creatures in existence. Like, look at him:
And nevermind that he's evil or whatever (although I'm only on the fourth movie so he may not really be idk) he's freakin' hot and beyond dashing and just yes. :D
I'm starting to think Jason Isaacs has the ability to make me fall in love with any character he plays (Tavington, Lucius, etc.). I mean he probably could have made me fall in love with Thranduil had he played him. So yeah.
2. Ron needs to get a haircut. Like, pronto.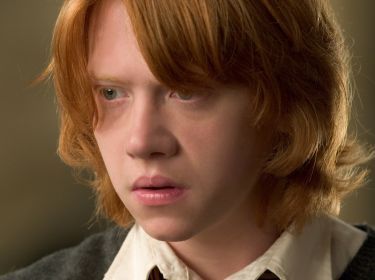 I cannot respect you as a human being until you chop off some of that crazy mane, my friend.
3. I am well on my way to becoming a Potterhead. (I think that's what they're called. Is that what they're called? Somebody tell me if that's what they're called.)
On a related note, I've started reading the HP books, too (even though I'm not done with the movies yet). I finished the first one last night, and am still not wavering from my opinion that it is one of the most poorly-written books I have read in a long while, but I still enjoyed it - I think because I had seen and enjoyed the movie. When I was at boring or bad parts in the book, I just stuck that scene from the movie into my head, and it became rather like the book was just narrating the movie. And, since I had enjoyed the movie, I enjoyed that part of the book. If that made any sense.
AND FINALLY.
AN UPDATE ON D&D.
We have succeeded in orchestrating the lizard rebellion and have chased Rezmir, a high-up official in the cult, to a place called the Castle in the Sky (named for a rather literal reason) and killed her (Kibar took her greatsword, which hits with 18 each blow), and then, with the aid of a few giants, killed off a white dragon that was nesting in the castle basement, thereby completing our quest (the cult isn't wholly eradicated, though - they'll turn up again as players later) (Sometime soon, probably Monday or Tuesday, Daddy and I are going to the game store to get another quest. I'll be DM! :) ). We have all leveled up to Level 8, and we've gathered some goodies with the gaining of levels:
Karissa now makes 4d6 (four rolls of the six-sided di) extra attacks per turn, and she's guaranteed to hit with them. She also only takes half damage whenever someone hits her.
Kibar can add 10 to any Dexterity, Strength, or Constitution saving throw he makes, and he can heal himself for up to 10 hit points each turn he has in battle.
And Adrie can turn into a giant eagle.
;)
Well, I think that's all for today. Have an awesome day, and remember that you are all INCREDIBLY gorgeous pickles. :)