Two Years
Frick, I feel old.

Odd, isn't it, that a writer should fail to find words? But here I am now, and I have failed. So forgive any ineloquence on my part:
Two years ago today, I started On the Other Side of Reality. (It didn't go public until 2015, for anyone who's confused about that.) My design was dreadful, and my ideas were a mess, but I'd rarely had so much fun.
And here I am, two years later, still having insane amounts of fun running this blog and interacting with everyone else in the community.
Thank you, everyone (primarily Reagan and Gwen), for everything. Every comment, every page view, every follow - thank you. I'm way beyond where I ever thought I would be, and it's all thanks to you.
And as my thank you, I presnt this firework gif.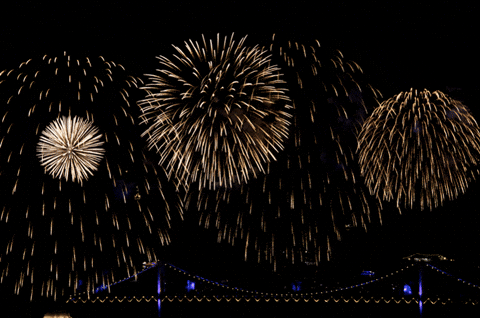 Have a wonderful 2017, you beautiful pickles - you deserve it more than anything else.
Namarië,
Ellie